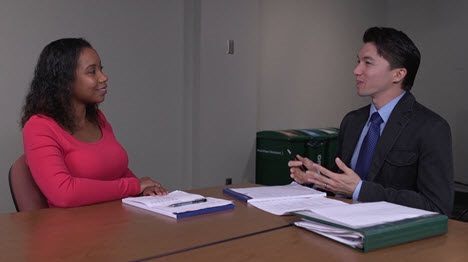 MSU depends on its employees to support its myriad of operations and initiatives that continually advance the university as a top-tier research and education institution. Performance Excellence provides the tools and structure to aid employees' continued development. Throughout the Performance Excellence process, supervisors and employees need to have conversations that can be difficult on both ends if they involve differing opinions or pointing out unmet expectations. It takes specific skills to navigate these conversations effectively.
To aid employees in this process, MSU Professional Development Services is pleased to offer a new series of online classes within elevateU titled Difficult Conversations: MSU Series. Watch the overview video.
These classes are structured similar to Performance Excellence training. Participants will learn how to prepare for and handle serious and difficult conversations. They will be especially helpful to take and return to before important Performance Excellence meetings.
There are three classes within this series: Navigating Difficult Conversations at Michigan State University, Navigating Difficult Conversations in Performance Excellence for Employees and Navigating Difficult Conversations in Performance Excellence for Supervisors. The first class teaches introductory skills and covers common issues with difficult conversations. The other two classes then apply those skills specifically to the needs of employees and supervisors engaging in conversations necessary to fulfill the Performance Excellence requirements.
All employees are highly encouraged to take the classes. They are free and available online within elevateU. Find the programs by going to Browse the Library, then Performance Excellence, Related Learning, then by clicking on the series title. Participants that earn a 75 percent or higher grade on the final tests in these classes receive a certificate of completion. The classes and tests can be taken as many times as needed.
Employees and supervisors can also use these online classes to prepare for instructor-led PDS classes, which provide more in-depth skill building and practice in this area. These include the following:
Crucial Conversations: This class provides step-by-step tools for promoting open, honest dialogue around high-stakes, emotional or risky topics—at all levels of your organization. Role plays and interactive scenarios allow participants to practice the skills learned.
Crucial Accountability: This class teaches a step-by-step process for enhancing accountability, improving performance and ensuring execution. A combination of role plays and interactive scenarios allows participants to practice how to talk about violated expectations in a way that solves problems, improves relationships and improves team and organizational effectiveness.