On Sunday, April 17, MSU Safe Place will hold its annual Race for the Place, the largest fundraiser for the program. It's not only an opportunity to get out and run, it's a large-scale event your whole family can participate in.
The primary event is the Race for the Place 5K, which allows the opportunity to run or walk and receive discounts for signing up early, as a group, if you are an MSU student or under age 18. The race stretches over MSU's beautiful campus, and be sure to look out for Sparty, because he could be running right alongside you!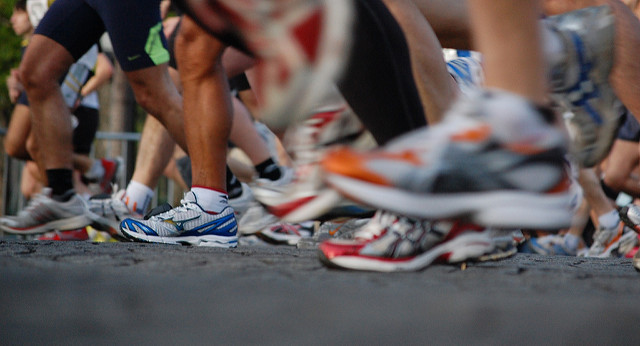 In addition to the 5K, MSU Safe Place arranges a 100-Yard Dash for kids six and younger (no entry fee) and a One-Mile Fun Run for children under 12. If you preregister for the Fun Run, which has a fee of $15, the participant will receive a short-sleeved t-shirt.
All of this is in support of MSU Safe Place, an organization dedicated to helping people whose lives have been affected by relationship violence or stalking. They provide an array of confidential services to victims and work to raise awareness throughout the MSU community. Their services are completely free, so they hold small fundraisers throughout the year and relay on Race for the Place, their largest annual fundraising event, to support the organization's needs.
So get going and sign up! It's set to be a day full of excitement, but hurry! If you sign up before March 25, the 5K fee is only $25!