Michigan State has an extremely large campus, so the solution many people turn to in order to get where they need to be is a bicycle. Everywhere you look, you'll see people riding their bikes to get to work or class. If you've ridden a bike on campus yourself, you know it's one of the fastest ways to get around.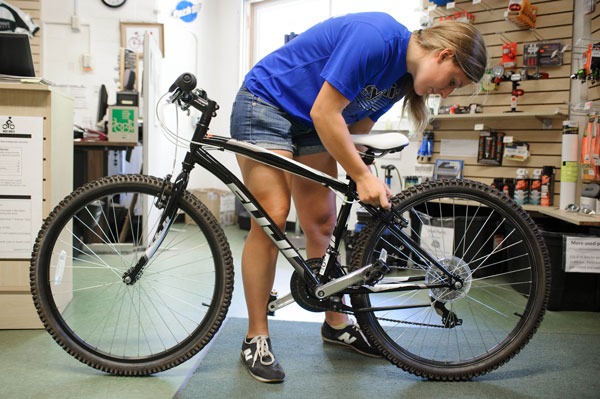 As all bicyclists know, there will inevitably come a time when something needs to be fixed. Luckily, MSU Bikes is available and provides resources for all things bike related!
The mission of MSU Bikes is to "encourage bicycling and provide the accessibility, support and education necessary to make bicycling an option for the MSU Community." And they definitely deliver! They provide bike sales, rentals and repairs to members of the MSU community while also offering classes on bike repair and safety.
MSU Bikes is located under Bessey Hall on the Red Cedar River, and they are open year round Monday – Friday 10 a.m. – 5 p.m. (except on university holidays). For more information, visit the MSU Bikes website.
Thank you MSU Bikes for all that you do!