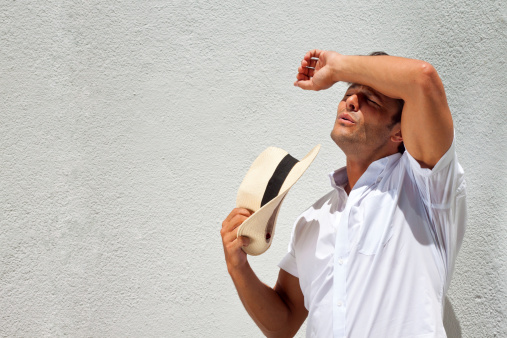 Summer is soon approaching, which means warmer weather and a lot of sun. Time spent in the warm weather can be fun, but it also has the potential to be dangerous. According to the MSU Health e-Guide, a heatstroke occurs when the body fails to normalize its own temperature and the body's temperature rises, often to 104°F (40°C) or higher.
Remaining healthy and safe requires the ability to recognize a heatstroke before it's too late and treat it while waiting for help to arrive. Listed below are the symptoms associated with a heatstroke from the MSU Health e-Guide.
Signs of rapidly progressing heatstroke include:
Unconsciousness for longer than a few seconds.
Convulsion (seizure).
Signs of moderate to severe difficulty breathing.
A rectal temperature over 104°F (40°C) after exposure to a hot environment.
Confusion, severe restlessness or anxiety.
Fast heart rate.
Sweating that may be heavy or may have stopped.
Skin that may be red, hot and dry, even in the armpits.
Severe vomiting and diarrhea.
Recognizing the signs of a heat stroke will allow you to seek medical help sooner and reduce the possible deadly effects of this warm weather hazard.
Look for the emergency steps for treating a heatstroke on the MSU Health e-Guide website by searching for heatstroke in the search box on the homepage.