The MSU Healthwise Knowledgebase has been upgraded to the new MSU Health e-Guide, making access to resources and educational materials for maintaining your health easier than ever.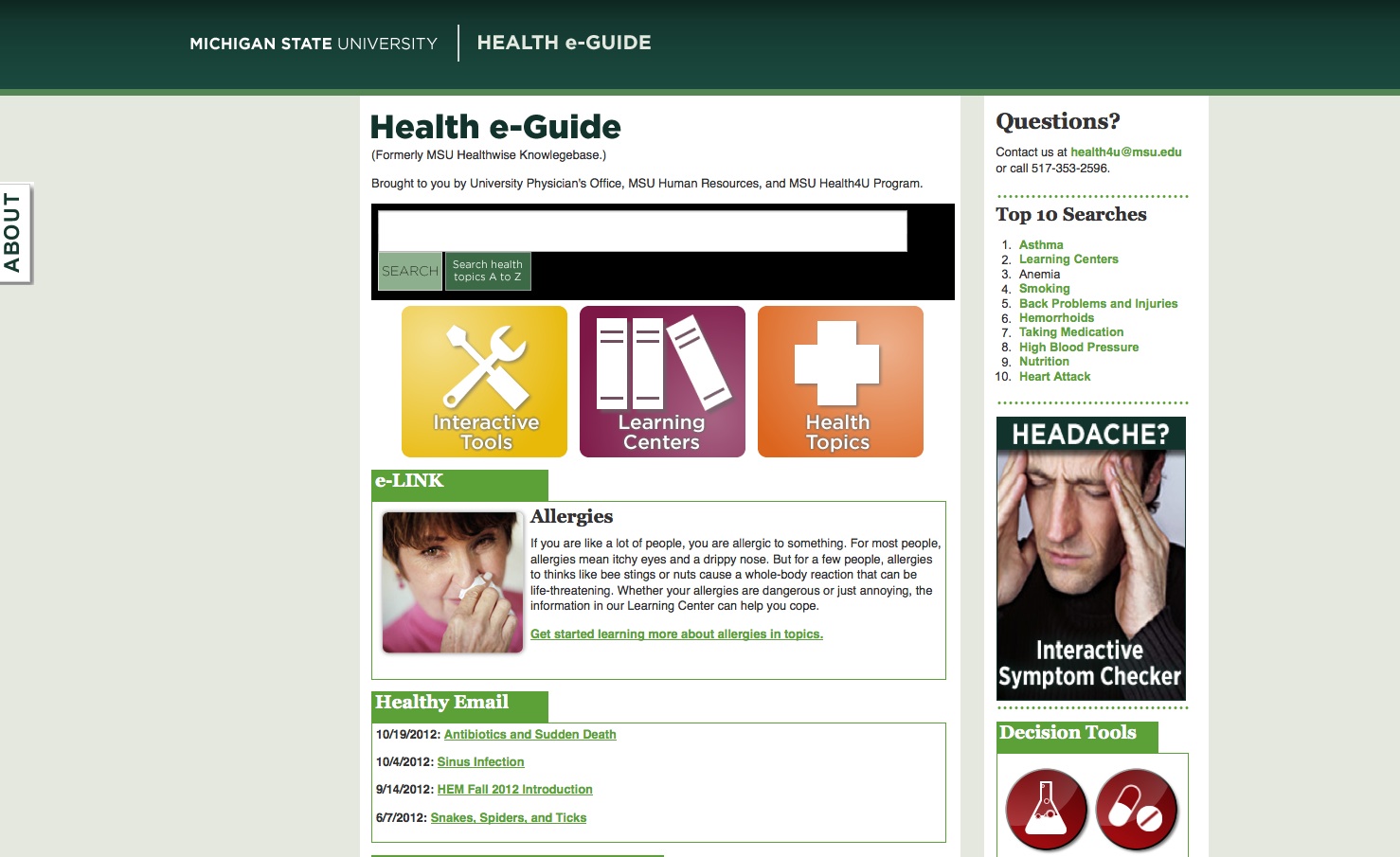 The MSU Health e-Guide features a new homepage in an easier to use format, allowing visitors to find medical information quickly. The extra features include: an archive of the Healthy Email Series directly on the homepage, a Consumer Care Section with videos on health care reform and suggested questions to ask about medicines and other health topics. It also includes the top 10 searches for various health subjects to see what others in the MSU community are searching for.
The MSU Health e-Guide is a resource for MSU faculty, staff and graduate assistants to find current and accurate information on different medical issues. The website is provided by the University Physician's Office, MSU Human Resources and the MSU Health4U Program.
MSU Health e-Guide offers three ways to browse information: Interactive Tools, The Learning Center and Health Topics. "Interactive Tools" includes easy-to-use calculators and quizzes to help you apply information to your own health and an interactive symptom checker. The "Learning Center" pulls together all of the information on the Health e-Guide about a specific topic. The last area is "Health Topics," which features articles about different medical and health issues.
The new website still gives the same evidence-based information, provided by medical experts.